Naples, Florida, is both a fisherman's paradise and a hot spot for luxury real estate. Located in the southwest corner of the state, Naples has access to a stretch of the Gulf Coast with great weather, a variety of unique environments, and fishing adventures to excite anglers of every skill level. Some fishermen like to hit the same spot over and over, while others like to branch out with guides to fish the entire region.

Fishing is a popular attraction for both the locals and tourists who flock to Naples for the crystal-clear waters, sandy beaches, and plethora of waterfront luxury homes. There are plenty of prime fishing spots for everyone, including the Naples Pier, the canals and waterways, and the many deep-sea charters in the Gulf of Mexico.

Below are some of the most popular fishing spots in and around Naples:
Naples Pier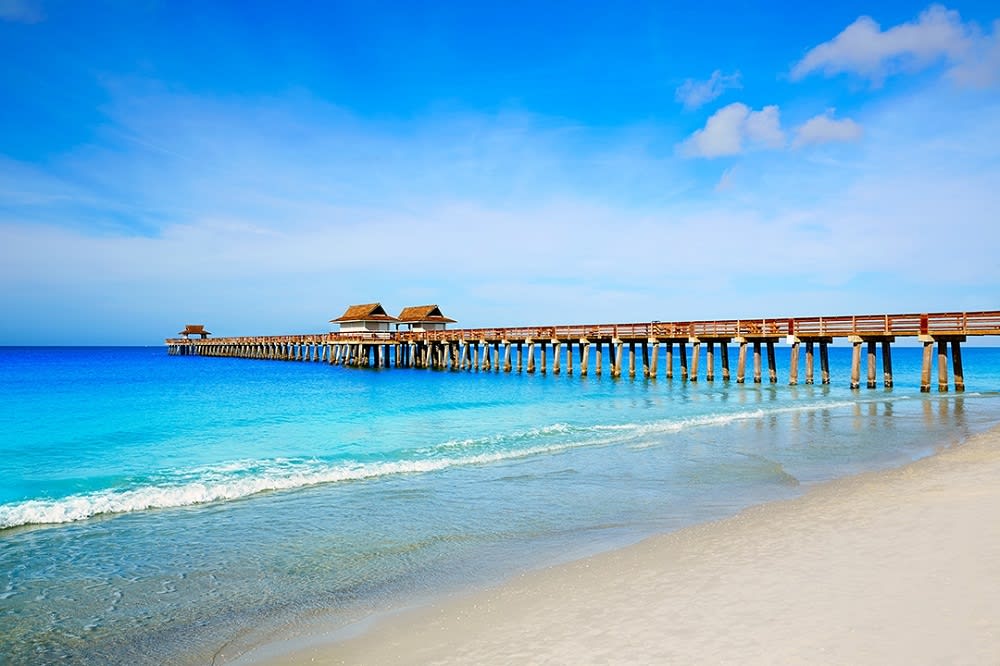 The iconic Naples Pier—which was built in 1888 at the west end of 12th Avenue South—is an iconic place to put in a line. Experienced fishermen warn novices to watch out for pelicans that will try to steal the fish right off their hooks, as the pilings teem with a variety of fish. Tourists enjoy being able to spot dolphins in the surf, and Naples locals love the many condos and luxury homes located a short walk away.

One reason the Naples Pier is popular among local fishermen is that it doesn't require a fishing license. You must have a valid Florida state fishing license if you're casting from the beach on either side of the pier, or from a private boat. The Naples Pier has a concession stand with a covered seating area, showers, restrooms, and a shop that sells beach supplies. Wide, white sandy beaches stretch for miles on either side of the pier, and visitors often spend an entire day lounging by the water.
Boca Grande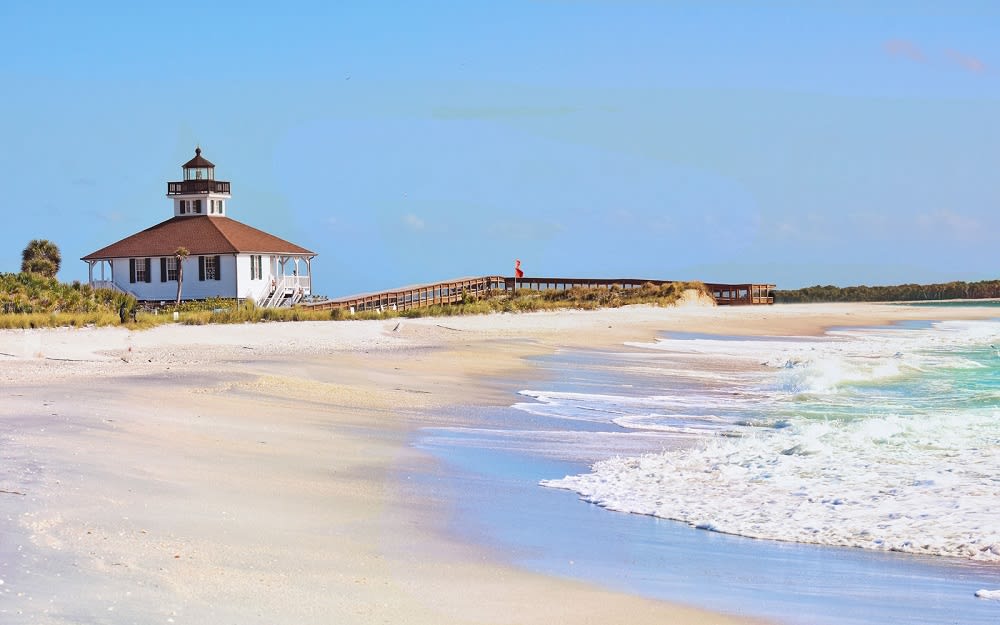 Boca Grande, located about 100 miles north of Naples, should be high on the list of great fishing spots for people vacationing in the area or looking to buy Old Naples condos for sale. Boca Grande is known as the "Tarpon Capital of the World," and anglers flock to the area to catch the silver game fish. There are many places to fish in the Boca Grande area, including the Boca Grande Fishing Pier, surf fishing from the beach and kayaks, and charter boats that head out to some great deep-water fishing.

There are fishing spots in the expansive bays, harbors, and waterways around Boca Grande. One of the most popular spots is Boca Grande Pass, which separates Boca Grande from Cayo Costa Island. Boca Grande Pass is great fishing for tarpon and sharks. The area also holds fishing contests that bring even more hype to the region's reputation.

Gasparilla Pass on the northern end of Boca Grande is known for snook, trout, and tarpon. At the Lighthouse Hole near the middle of the island, there is a 70-foot fishing hole near the shore that is full of snapper and grouper. Boca Grande Fishing Pier is another great location for trout, snook, and redfish. Private boats frequent Turtle and Bull bays. The Phosphate Docks on the south end of the island are popular for attracting grouper, snook, and snapper.

There are also charters that head several miles off the coast where anglers fish for cobia, red snapper, kingfish, and mahi-mahi.
Delnor-Wiggins Pass State Park

This state park is located on a barrier island just north of Naples, and provides plenty of productive fishing spots, including on the Gulf of Mexico and the Cocohatchee River. There's great fishing both from the shore and from boats on the river and gulf. Fishermen can wade into Water Turkey Bay to cast their lines. Snook is plentiful around Wiggins Pass, but fishing is not allowed in the park's designated swimming areas.
Gordon River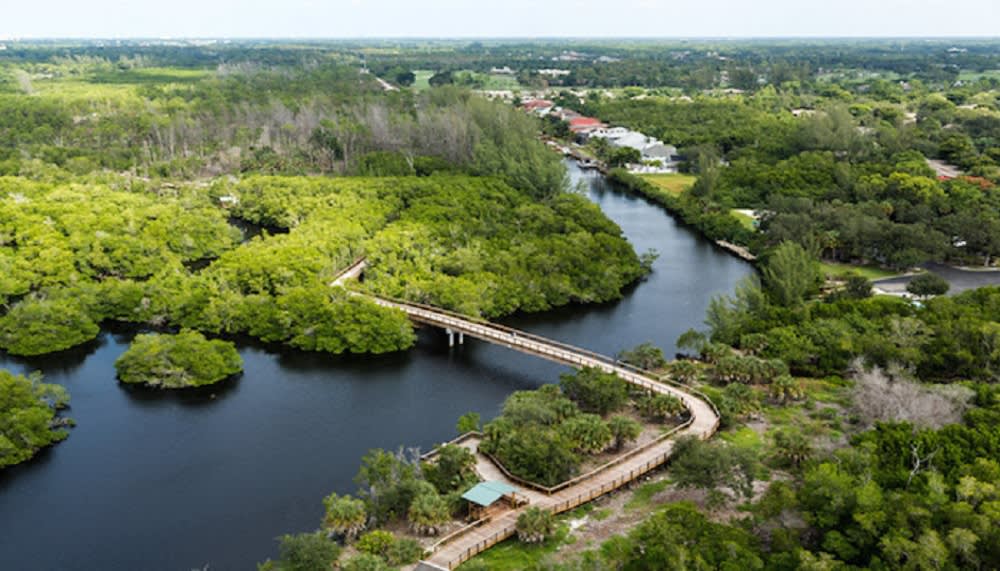 Residents of Old Naples waterfront homes can easily make the trip to Gordon River, which provides a favorite fishing spot right in the middle of Tin City. The best spot in this area is Crayton Cove Marina. Fishermen can expect to catch their share of redfish, snapper, snook, kingfish, and barracuda.
Jolley Bridge

Located about 15 miles south of Naples, there's fishing near the S.S. Jolley Bridge that leads to Marco Island. Hurricane Wilma destroyed the catwalks under the bridge which were used for fishing, but there's a major rock structure on the west side of the bridge that attracts schools of fish. Black drum and sheepshead are plentiful in these waters.
Buying a house in Naples

According to Zillow.com, the median price of homes for sale in Naples is $462,085. That's an incredible increase of 31.2% during the last year, and prices have risen steadily since the onset of the pandemic. Beyond fishing, Naples is an attractive location for real estate investors thanks to the pleasant weather, the wide beaches, and no state income tax.

There are many neighborhoods to choose from in Naples, including Old Naples, Park Shore, Royal Harbor, Port Royal, Coquina Sands, Aqualane Shores, and the fabulous golf course community of Pelican Bay.
If you're interested in buying Naples waterfront homes, reach out to experienced Naples luxury realtor Phil Collins. Phil has deep expertise in the Naples real estate market and will put his unmatched knowledge of Southwest Florida to work for you. For the best market analysis, negotiation, and customer service when buying Naples luxury real estate, contact Phil and his team today.