Over the last few years, Florida has seen an uptick in new home purchases. People from all over the country are choosing to move to laid-back and relaxing beachside communities along the state's beautiful coastlines. Port Royal is one such place. With gorgeous weather, picture-perfect white sand beaches, and panoramic views of the Gulf, Port Royal is among Florida's most robust real estate markets.
The Port Royal lifestyle

Port Royal is one of the most exclusive communities in the country. Its 500+ luxury homes rest on fingers of land stretching southward into Naples Bay, forming a peninsula bordering the Gulf of Mexico. The city of Naples (population: 19,000) is far enough removed to allow Port Royal to retain a quiet, relaxing feel.

Rather than tourists or corporations, it's geography that makes Port Royal a singularly desirable place. Privileged locals live on one of the southernmost inhabited coastal communities on the Gulf Coast. They love their surroundings figuratively and literally: Port Royal is nestled amongst the large parks and preserves that form much of the western coast south of Naples. Offering plenty of aquatic recreation year-round, inlets and channels make Port Royal a definitive Sunshine State destination.

People settle in Port Royal because they love relaxing in the gorgeous outdoors with recreational activities like fishing, sailing, or enjoying leisurely walks along picturesque beaches that are among the best in the country. If you are considering buying one of the beautiful Port Royal, FL houses for sale, check out this list of ways to enjoy the outdoors in this great community.
Relax on white sand beaches under clear blue skies
When people all around the world think of Florida, they imagine scenes of a tropical paradise with warm, sunlit white-sand beaches, palm trees lining the coast for as far as the eyes can see, and breathtaking views of the Atlantic Ocean and the Gulf of Mexico. One of the most popular ways to enjoy the outdoors in Port Royal is lounging on the beach and relaxing in the warm Florida sunshine.
The most exclusive and luxurious Port Royal houses are the mansions and estates that line the beautiful beach stretching north from Gordon's Pass as far as the eye can see. People here love being just steps from the beach and the incredible views of sunsets west beyond the Gulf.
Many homes in Port Royal are within an easy walk or drive of the beach and close to other amenities, such as the exclusive
Port Royal Club
— the communal center of outdoor and social activity. Many other homes in Port Royal are located along the narrow straits of land that permeate Naples Bay. Most of these homes have private boat docks popular with outdoors enthusiasts who can easily boat or fish in Naples Bay or the Gulf of Mexico. You can also find properties with swimming pools and lush tropical landscaping that gives Port Royal the atmosphere of year-round resort living.
Golf at exclusive courses
Photo courtesy of Unsplash
Naples is the self-proclaimed golf capital of the world, and for good reason. There are so many excellent golf courses throughout the city and the surrounding region that you could play a new public course every day for a month. If you settle into a new luxury home in Port Royal and love golf or want to take up the sport, you will be at home.
Many residents favor the exclusive
Windstar on Naples Bay
, just across the bay to the east of Port Royal. Windstar is one of the most gorgeous country clubs in the Naples region, with its marina and private beach. The 18-hole championship course at Windstar on Naples Bay is surrounded by palm trees and capped by blue skies, an aesthetic that evokes luxury while challenging the best players. Other top clubs near Port Royal include
TPC Treviso Bay
,
Tiburon Golf Club
,
Old Corkscrew Golf Club
,
Naples Grande Golf Club
, and
Hole in the Wall Golf Club
.
Visit Naples Botanical Garden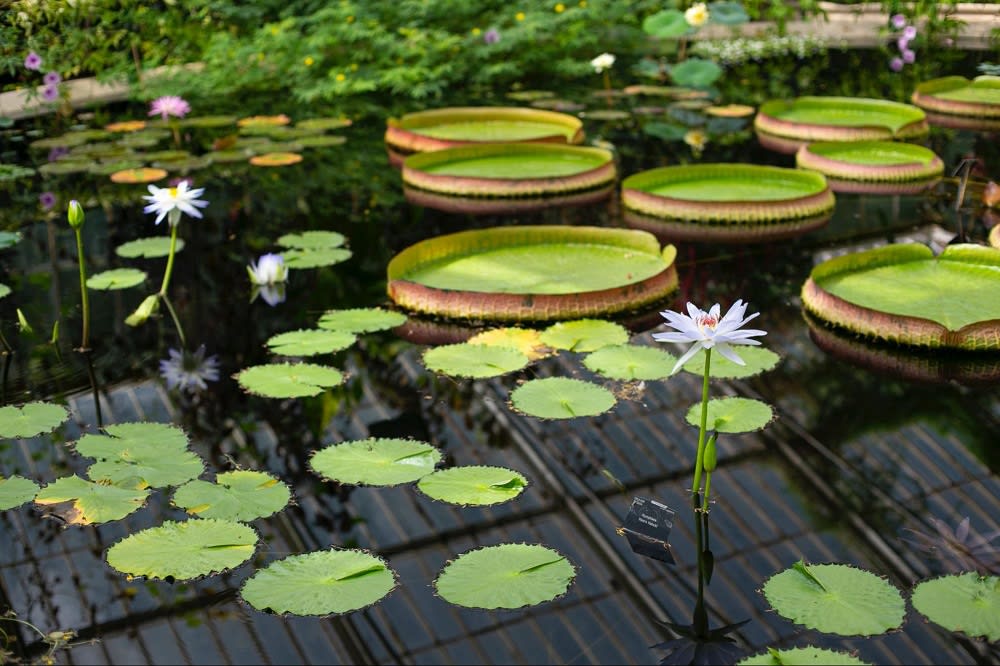 Photo courtesy of Unsplash
People who move into Port Royal, FL homes for sale might feel like a pleasant stroll through one of the region's most colorful natural outdoor spaces. Residents love to discover the
Naples Botanical Garden
, a lush tropical paradise filled with colorful plants native to the region and worldwide. This area basks in bright sunlight, which illuminates the brilliant colors of the plants, and there are shady places to sit and take in the scenery, making for a relaxing and leisurely way to spend an afternoon.
Sail the Gulf of Mexico and surrounding bays
Photo courtesy of Unsplash
If you happen to be a sailing enthusiast and feel just as at home on the open water as you do on the beach, then shopping for Port Royal houses is a must. Port Royal is home to many docks, marinas, and yacht clubs, so if you move to Port Royal, you will have no trouble finding a home for your boat. The bays and mangroves around Port Royal are perfect for leisurely outings on your boat. Better yet, joining the
Naples Yacht Club
will make you many new friends who are also passionate about sailing. The yacht club is also a hub of great social activities, such as casual and fine dining inside and outside.
Work with a great realtor
If you're ready to enjoy the outdoors in Port Royal, the first step is to hire a great local realtor. Savvy homebuyers turn to
Phil Collins
for his extensive experience in the luxury market. Phil's clients — including real estate developers, celebrities, and high-net-worth individuals — come to his team for the best results. Would you work with a proven professional with integrity, negotiation skills, discretion, and global marketing expertise?
Contact Phil
today.


*Header photo courtesy of Unsplash