This charming coastal community was named after a Jamaican city that was a central hub for pirates in the 1600s. If you're looking to dock in Port Royal and find a new home, you've made the right call. Buying a house is a big decision, and there are lots of factors you need to consider. You've already made the right choice on the location, but you also want to consider what style of home you would like! And yes, architectural style encompasses more than the number of stories a house has. A home's style can be attributed to any number of factors. The geographic location, the era in which it was built, and the surrounding community are just a few things that influence an architect's design of a house. Here is your guide to the architectural styles of luxury homes in Port Royal!
Mediterranean
Mediterranean-style homes
are very popular in warmer climates, so they are abundant in Port Royal! This style of home aims to emulate the aesthetic of a Mediterranean villa. These homes boomed in popularity in the 1920s when society became enamored with luxury leisure and seaside resorts. In the beginning, this style was only used for hotels and resorts and was not used for individual houses. However, architects such as Addison Mizner, Bertram Goodhue, Sumner Spaulding, and Paul Williams seized the opportunity to use Mediterranean architecture to complement the coastal weather in California and Florida homes.
Mediterranean-style homes do not take influence from any single region or country in the Mediterranean. Instead, the style borrows and blends influences from both Italian and Spanish designs. There are three different types of Mediterranean-style homes: Italian Renaissance, Spanish Revival, and Modern Mediterranean.


Italian Renaissance homes
, as the name suggests, are inspired by 16th century Italian Renaissance architecture. You can see this influence in their large stature, fluted columns, and rounded archways. The Italian Renaissance design is also characterized by intricate cut stone details, elegant wrought iron hardware, and integrated landscaping and gardens.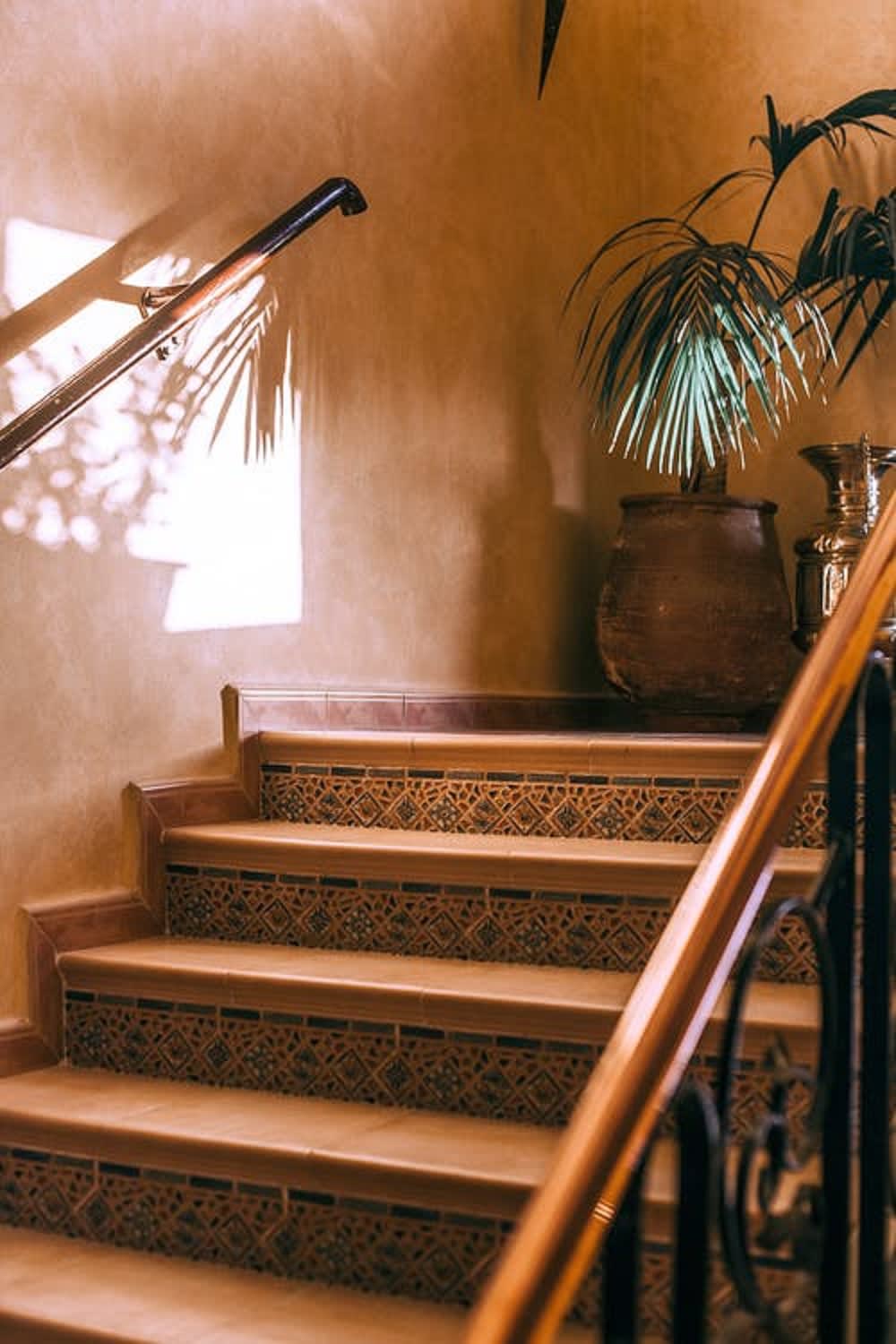 Credit: Pexels
Spanish Revival homes
emulate the aesthetics of the architecture brought to America by Spanish colonists in the 16th century. This style is simpler than the other two Mediterranean styles and boasts clean lines and low-pitched ceramic tiled roofs. Unlike their Italian counterparts, Spanish-style homes typically only have one story. Their key features also include thick stucco walls and inner courtyards.
Modern Mediterranean homes have both characteristics from traditional Italian and Spanish styles, but they also add a modern twist. This style keeps contemporary comforts in mind and integrates open floor plans, large and updated kitchens, and a focus on indoor-outdoor living.
The Mediterranean design is a classic staple in Florida real estate and has been a part of the Port Royal community since the neighborhood was first developed just a hundred years ago. If you're looking for an extravagant house that will never go out of style, a Mediterranean home is perfect for you!
Coastal Contemporary
In the past few years, people have seemed to turn their backs on the traditional coastal home. Understandably, the misconception of overstuffed rooms with kitschy, outdated accessories and furniture would turn people off from this style. However,
coastal contemporary homes
are quite the opposite! They are the epitome of an elegant, breezy design that gracefully matches the relaxing beachside aura of Port Royal.
The coastal contemporary style doesn't have as "strict" rules as the Mediterranean style. They can have flat or high-pitched roofs, stone or slatted walls, and one story or two stories. These homes are more focused on how the architecture creates a free-flowing atmosphere. They have high ceilings, large open floor plans, and large windows to let in the natural light. A coastal house will seamlessly transition between indoor and outdoor spaces, typically through a floor-to-ceiling glass door. This style leans heavily on its oceanside location, and the architecture is designed to make you feel as if the beach is just an extension of your residence.


Coastal contemporary homes can only reach their full potential in a few locations since it needs the coast to complete the look. Port Royal is one of those rare places, so if you want to take full advantage of your locality, choose the coastal contemporary style!
Victorian
Victorian-style homes
are another classic staple in American architecture. The Victorian style has had a hold on residential architecture since its inception during Queen Victoria's reign from 1837 to 1901. During this time, the designs evolved from earlier medieval trends. Thanks to the wide expanse of the British Empire, this style made its way from the UK to America. Up and coming architects of this era would travel to the colonies to start their careers on the vast, undeveloped land. They kept up-to-date on European trends through The Builder, a traded magazine. You can now find these types of homes all across the country. However, the gorgeous Victorian designs paired with the breezy beaches of Port Royal make for a truly unique living experience.
Victorian-style homes are easily recognizable from their dollhouse exterior with towers, decorative woodwork, and turrets. They have steep, gabled roofs, stained glass, shapely windows, and are painted in bright colors. The interiors boast high ceilings, nooks, intricate wooden trims, and ornate staircases. Queen Victoria's reign was more than 60 years long, so multiple variations of this style emerged during this time. This includes Gothic Revival, Italianate, Second Empire, Stick-Eastlake, Folk Victorian, and Queen Anne. Each variation sticks to the key characteristics of the Victorian style but with slight changes in material, regional influence, and floorplan.


Victorian-style homes are classic, and each one is unique by design. These regal homes are for those who love everything elegant and vintage. If that sounds like you, you're in the market for a Victorian-style house!
Ranch
With its vibrant landscape, Port Royal is the site of some of the country's most luxurious
ranch-style homes
. The ranch-style came from North American Spanish Colonial architecture. Similar to ranches, these houses are one-story with low roofs and wide eaves. They were designed with beating the Southwestern heat in mind. The original ranches were U-shaped rather than straight, but the influence is clear nonetheless. This style grew in popularity around World War II since they were very easy to construct and customize for the many soldiers who returned from the war and were looking for homes for their families.
Like with most architectural styles, the ranch-style house has multiple variations. There is the California ranch, Suburban ranch, Split-level ranch, Raised ranch, and Storybook Ranch.


California ranches are heavily influenced by Spanish colonial styles and are distinguished by their L and U shapes. Suburban ranches are smaller and simpler than the California ranch and are built on concrete slabs instead of an open field. Split-level ranches look like traditional ranches, but they have three different levels with half-staircases inside. Raised ranches have levels both above and below the entrance floor, and garages and game rooms are typically on the bottom level. Storybook ranches are much more decorative than the typical ranch. They take influence from European styles and feature arched doors, diamond-shaped windows, and ornate trims.


A ranch-style home is perfect for a large family who wants to customize a house to their needs. If you love having an open space and have a taste for the simpler things in life, it's time for you to get a ranch-style house!
Contemporary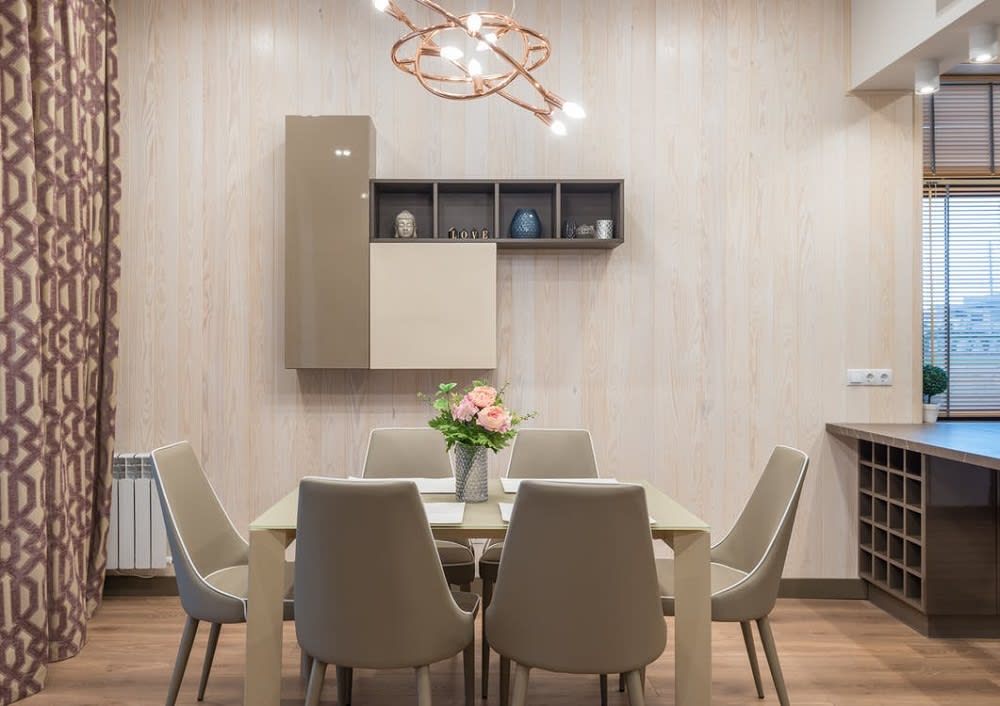 Credit: Pexels
Contemporary-style homes
are some of the most popular styles in Port Royal today! Similar to its coastal variation, some misconceptions are surrounding the contemporary style home. Mainly, people tend to confuse contemporary with modern homes. While the two words are synonyms, "modern" homes refer to the art movement and style from the 1920s to 1950s that promoted clean lines and minimalism. Contemporary homes reflect the architecture of today.
Contemporary homes put a focus on individuality. The constant innovation in design and architectural techniques allows contemporary homes to be customizable and unique more than any other style. You can use any materials for the exterior and interior, including concrete and exposed metal that was traditionally used for a house's foundation. Designers of contemporary homes like to highlight sustainable and natural materials. The contemporary home borrows the clean lines from the previous modern-style houses and adds back the warmth. While there is a stress on individuality, some common characteristics of the contemporary home include high ceilings and open floor plans.

Contemporary homes are on the cutting edge of architecture and seek to break the mold of traditional houses. If you love inventive and out-of-the-box design, definitely go for a contemporary home!


If you're looking to explore Port Royal houses for sale, contact Philip Collins today. Phil is one of the most sought-after realtors in Port Royal and an expert in
Naples luxury homes
. His extensive knowledge and passion will guide you through the home buying process.

*Header photo credit: Unsplash