Naples is one of the most luxurious destinations in Florida, for everyone from vacationers to retirees to people who simply love the finer things in life. However, if there's one thing about Naples that stands out above the rest, it's the golf scene. Private courses in Naples are some of the best in the country (if not the world), and golf lovers flock here to enjoy the incredible amenities. But which private golf courses are the best?


Country Club of Naples

The Country Club of Naples is located right in the heart of Naples, which is partly why it's one of the most well-renowned clubs in all of Florida. Covering over 160 acres, it comprises an 18-hole golf course, golf practice facilities, a PGA staff, and a robust $7.6M clubhouse. The course was rebuilt in 2009 and is especially unique because it's free of real estate — no condos or homes on this course. There's nothing but you, the green, and the golf.

The Country Club is especially proud of its community, which includes people from all over Naples. As a member, you have access to a slew of fun events, including the Welcome Back Gala, Thanksgiving Dinner, Seafood Gala, theme parties, and more. In addition to enjoying the club's delicious dining options, you may also wish to participate in any one of its community activities. Tennis, book club, and bridge are just some of the ways in which you can engage with fellow members. And don't forget to take a dip in the heated pool after a long day of golfing and activities!


Naples Grande Golf Club

Ranked one of North America's "Top 100 Resort Courses," Naples Grande Golf Club is both beautiful and challenging. The course was designed by Rees Jones — one of golf's most acclaimed designers. It's a 72-par course with a range of elevations, water features, and natural elements. Golfers of all levels find something exciting within this course. If you're looking to perfect your game, Naples Grande is the place to do it. Mark Durland's Durland Golf School is a jewel of the club; his teachings have been recognized by Golf Magazine, Golf Digest, and more, and he continues to help golfers reach their goals every day.

Members at the club also have access to the resort's six restaurants and bars, stunning beach and pool, pristine tennis courts, and tranquil spa. This club is truly as luxurious as it gets.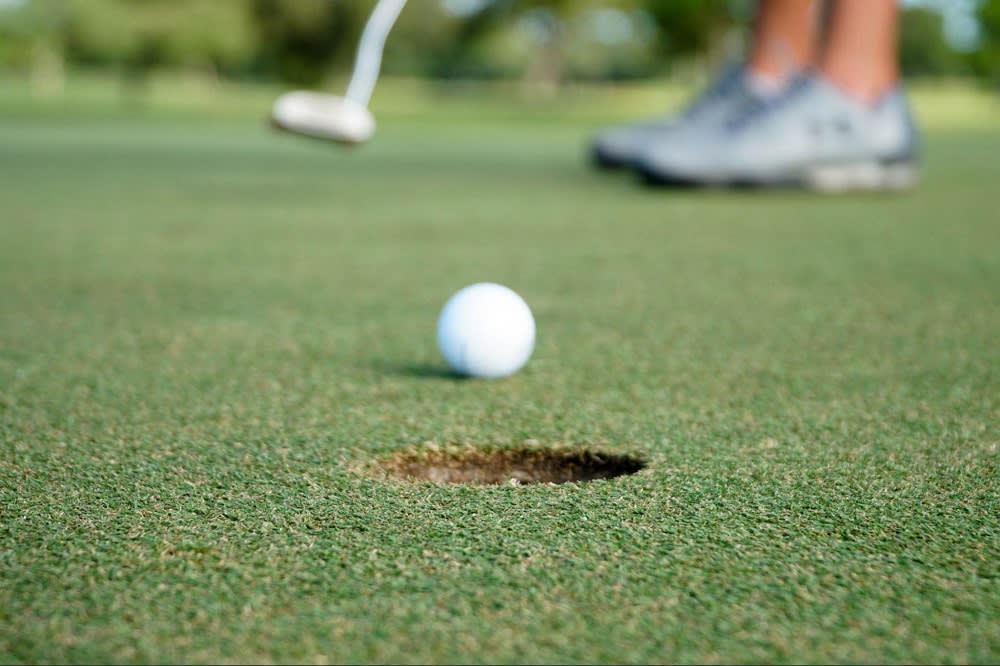 Hole-in-the-Wall Golf Club

If you enjoy courses that emphasize the natural over the man-made, then Hole-in-the-Wall is a great option. Since 1957, this club has offered one-of-a-kind golf experiences to its members. The original course was designed by Dick Wilson, and then renovated in 2007. Today, golfers enjoy playing among 50 acres of conservation wetland preserves, wildlife, and flora and fauna. The club is dedicated to its conservation efforts. It's a fully certified member of the Audubon Cooperative Sanctuary System, which it finances through the Club's Wildlife Fund.

The club is also proud to bring its community together with golf. As such, electronic devices must be kept on silent, so as not to detract from the playing experience. Hole-in-the-Wall is ideal for people who want to focus on the game, and all the joy it brings.


Royal Poinciana Golf Club

Royal Poinciana Golf Club is a highly exclusive, invitation-only society of golfers, offering two of the best 18-hole courses in Florida: The Pines Course and The Cypress Course. The former was designed by David Wallace in 1970 and later redesigned by Arthur Hills in 2010. The latter was also designed by David Wallace and renovated in 2016. Each of these courses comes with its own challenges, including deep bunkers, undulating surfaces, narrow fairways, water features, and ample wildlife. How does one join this exclusive community? You must be nominated and initiated by existing members, and even then, you'll likely be put on a lengthy waitlist. This past year, the Royal Poinciana was awarded the Platinum Club designation — an award given to the top 200 golf clubs (out of 6,000) in the entire country. Needless to say, this exquisite club is maintaining its reputation!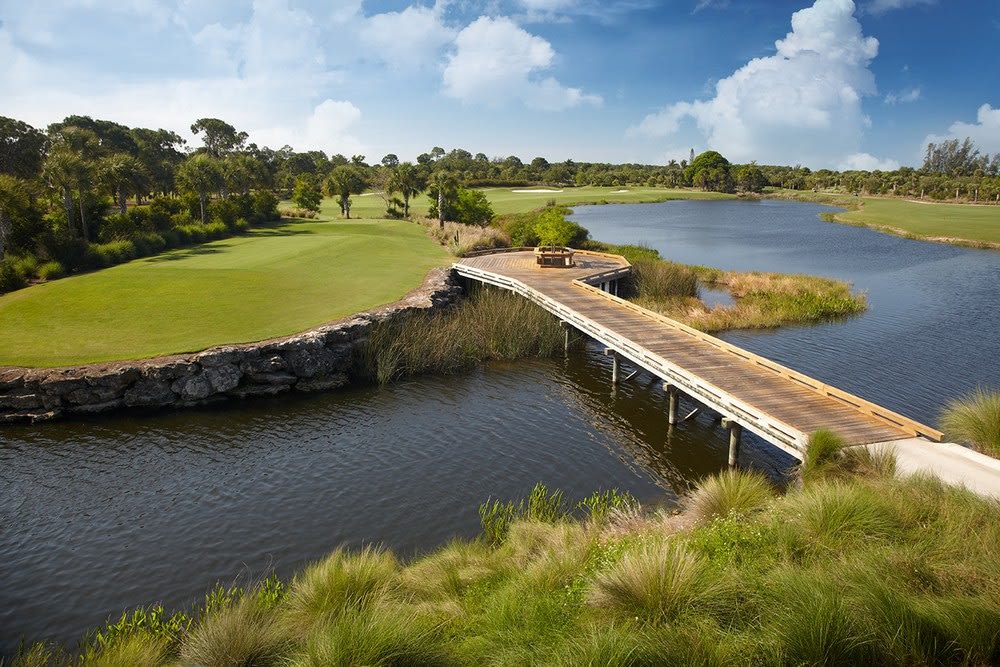 Credit: Royal Poinciana Golf Club


Wilderness Country Club

Boasting "Old Florida Charm," this tropical golf course is at the center of Naples and is both a golf club and residential community. The 18-course Arthur Hills golf course is the focal point of this beautiful community, which comprises over 300 residences, a clubhouse, and tennis facilities. The Wilderness course is fee-free, so members can play at any point throughout the day. There's a driving range, short game area, and putting green, where you can practice your skills. If you're looking for a more in-depth refresher, then you might consider one of the club's weekly clinics or private lessons, taught by Master Professionals of the Professional Golfers Association of America. The club's Ladies' and Men's Associations also provide a social element to players who enjoy some friendly competition.

If you're interested in living where you play, then Wilderness' luxurious condos might be right for you. They're situated on the green, which makes for fantastic views and peaceful moments. Membership also comes with tennis and pool access, as well as a full-service clubhouse, where you can meet, green, and enjoy delicious meals!


Grey Oaks Country Club

Grey Oaks is known for having not one, not two, but three championship golf courses — a fact that really differentiates it from the competition. Members can choose between the Pine Course, the Palm Course, and the Estuary Course. Florida Trend Magazine called the Pine Course one of the "toughest private courses in all of Florida," thanks to its varied terrain. The Palm Course transports players into a tropical oasis, with its white sand, palm trees, and glistening water. And then there's the Estuary Course, whose pine, cypress, and oak trees create an "enchanting" atmosphere.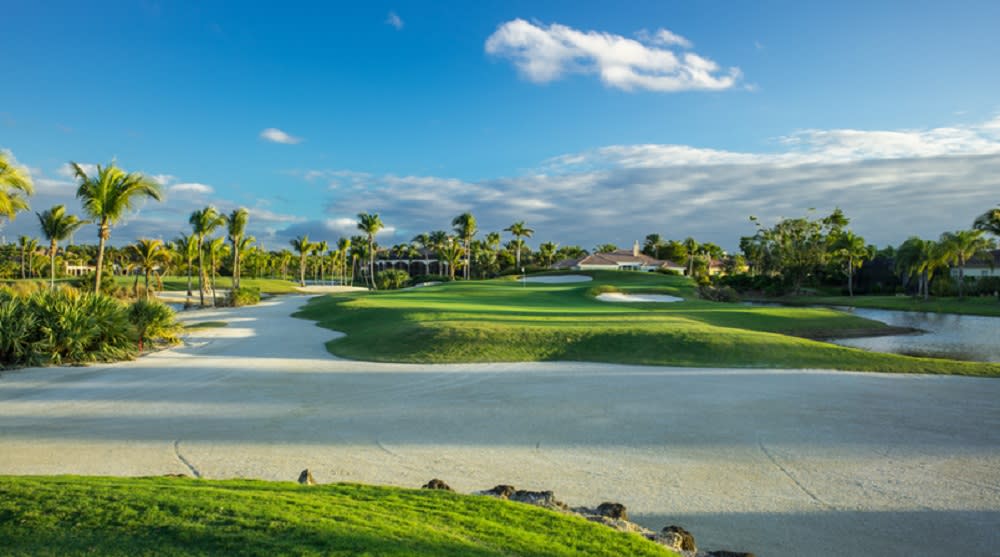 Credit: Grey Oaks Country Club
In addition to the courses, Grey Oaks members also have access to the impressive Performance Center. Thanks to its state-of-the-art technology, equipment, lessons, and more, the center is the place for golfers to learn new skills and improve their games. Implement what you learn during your next golf game, or consider joining the Men's, Ladies', or Couples' golf programs for some extra practice.

Grey Oaks members also enjoy a full Sports Center, with a pristine pool, and Bocce, Tennis, and Pickleball programs. For those who prefer working out in a gym, there's the robust Fitness Center, which offers everything from yoga to dance. And, after a busy day at Grey Oaks, there's nothing better than sitting down to a delicious meal or a fun night of club-provided entertainment. There's something for everyone here!


Interested in Naples luxury real estate? Phillip Collins is here to show you all of the gems this area has to offer.