If you're thinking of relocating to Naples, Florida, and will soon be searching for a new residence among Naples luxury homes, there are things you need to know. For example, three of the primary reasons why people relocate to Naples are the city's breathtaking beaches, employment opportunities, and overall quality of life. As you begin planning your search for homes for sale in Naples, explore these primary reasons people relocate to the area.
A unique atmosphere permeates and distinguishes some of the
most popular neighborhoods
in Naples. The beauty of the water features in the most sought-after communities is what the city is known for. However, the cost of housing in these neighborhoods can be high due to accommodating and attracting lots of affluent people. With this in mind, you'll find five points to consider as you prepare to relocate to a city among the nation's best.
Beaches to die for and weather to match
Among the things that make Naples' beaches so pleasurable is that there are so many days in the year when you can take advantage of the sand, sun, and weather. It's true! You'll have plenty of sunshine to enjoy the water and fun all year long without being bored. Why? Because Naples has more than 250 days of sunshine per year! Even in winter, January sees an average high temperature of 76 degrees.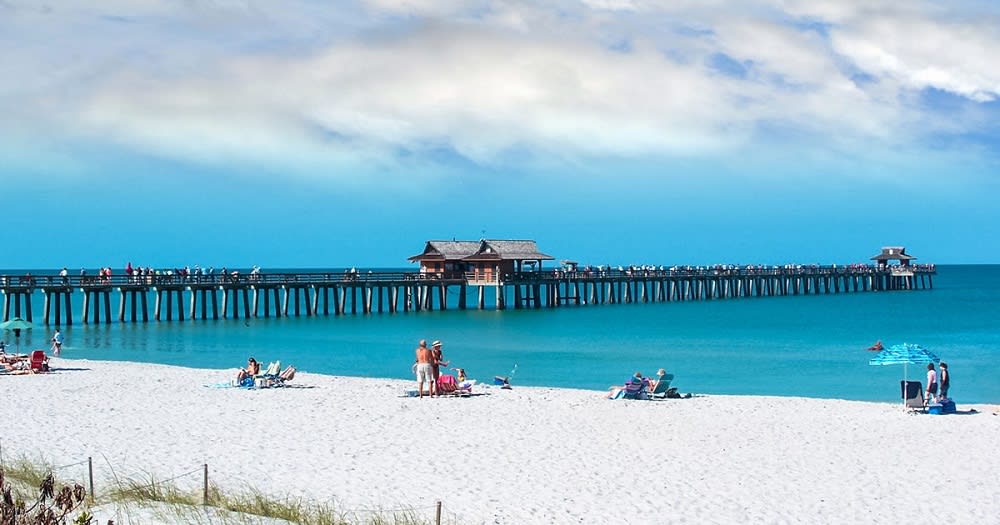 Take advantage of the many opportunities for outdoor recreation that the beach affords. If you find your new home among Naples luxury homes, you may be spending your days relaxing, boating, walking along the shore, or gathering beautiful shells on the beach. With beautiful all-year weather and warm, soothing waves everywhere, enjoy all kinds of beach activities. Go on a whole day fishing at the famous Naples Pier, go dolphin-spotting at a dolphin pod, or just spend a relaxing evening at home with your feet up, taking in a stunning sunset.
Paradise can also be affordable
It would be reasonable to think that living in Naples would be incredibly expensive. However, if you search hard enough, it's possible to locate reasonably priced housing. And, since the property tax percentage is relatively low compared to other waterfront areas, you'll find that Naples has Florida's lowest tax rates.

Although you'll find an ample supply of premium houses and mansions for sale, you'll also discover various prices for the 19,000 residents in this area. Although home prices in December 2021 increased by slightly more than thirty percent over the previous year, the average sale price of Naples homes in 2021 was $560,000.

As you search for homes for sale in Naples, know that some of the lower-priced single-family houses in Naples will likely be smaller, older, and located in communities that aren't as enticing to second-home buyers or older people looking for retirement living. Some lower-cost homes may also be farther from the beach in the city's outermost areas.
Fantastic food from around the globe
If you enjoy going out to dinner—whether you decide to eat on the beachfront or indulge in cosmopolitan tastes inspired by cuisines from around the globe—you'll have plenty of choices for dining in Naples.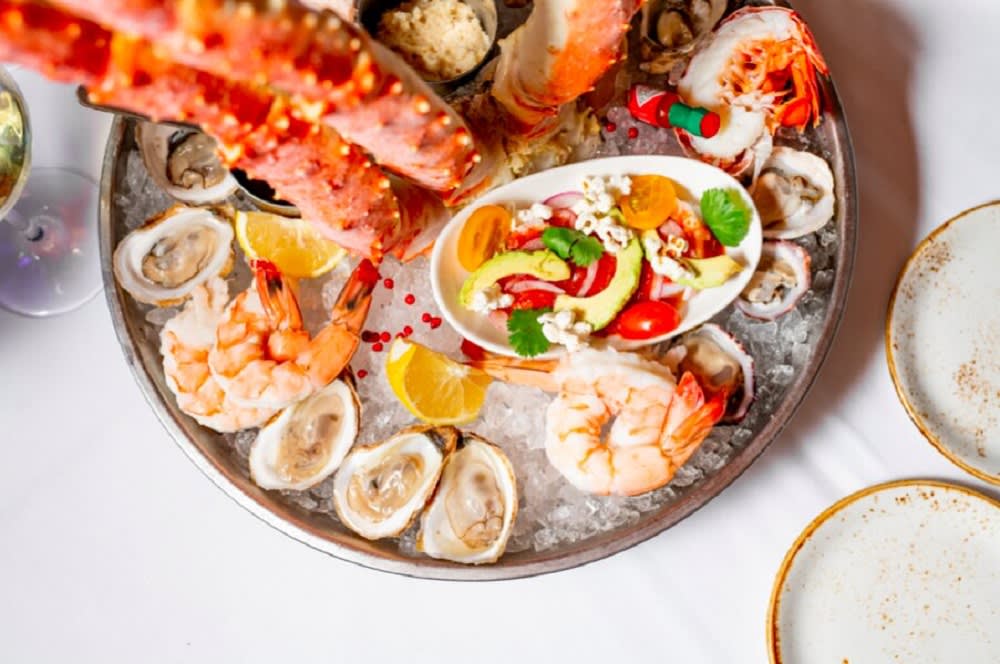 Photo courtesy of Sea Salt Naples
An excellent premium establishment is
Sails Restaurant
, which serves French cuisine and delicious, handmade desserts. Another superb choice is
Sea Salt
, a one-of-a-kind seafood restaurant among the most popular restaurants in Naples. The cooks at Sea Salt use more than a hundred varieties of salt from around the globe to create food with a flavor unlike any other.

As you search for homes for sale in Naples, you will find a good mix of options for dining out. There are many five-star restaurants, but you'll also find a variety of casual dining options and affordable cafés and pubs—which all help make this one of the top dining environments in the nation. The past decade has brought tremendous expansion to the culinary cuisine of Naples. And as the gastronomic options continue to grow and change, global flavors and depth encompass an even more fantastic array of tempting dining alternatives that appeal to people of all appetites and palates. Anytime you can pull yourself away from looking at Naples luxury homes, consider grabbing a bite to eat.
Great opportunities for employment
When it comes to jobs, among the foremost industries in the region are real estate, tourism, and hospitality. Other options include technology, finance, entertainment, and health services. Numerous well-established, leading national companies and startup enterprises offer employees great benefits and profit-sharing. For quite some time, many huge enterprises have been providing employment opportunities in Naples, Florida.

While there are myriad job opportunities in this region, the employment arena attracts the best and the brightest, creating an extremely competitive market. For this reason, as you begin your search for homes for sale in Naples, it's essential to update your credentials and consider having your resume professionally edited.

Last year, Naples—which ranks high in predicted employment growth—witnessed close to a one percent rise in its job market, which, in the next decade, is expected to rise to nearly forty percent. This growth rate is somewhat higher than expected for the national average. Naples' unemployment rate in 2021 was about 3.5%, which is lower than the 6% national average.
Alternatives and options for education
Naples is known for its strong schools and many educational possibilities, which contribute to the community's overall excellence. If you're a family with children in grade school, you can be confident they will receive an excellent education when choosing a school from the area's highly-rated options. Whether you send them to a private or public school, you'll find many quality educational opportunities as you look at Naples luxury homes for sale.

Even though Naples has no large institutions of higher learning in its immediate vicinity, there are nearby institutions that offer world-class educational opportunities. However, Naples is home to Hodges University, a private institution of higher learning. Many residents of Naples also choose to attend one of Florida's 171 other in-state colleges and universities.