Naples has long since become a place that attracts retirees—and it's not hard to understand why. With shopping, dining, golfing, and beaches galore, this beach town helps you achieve the best Southwest Florida lifestyle throughout every stage of retirement. Read on to discover ten reasons why retirees love Naples.
Large Retirement Population
​​​​​​​

Naples has one of the largest retirement populations in the country! More than half of their residents are over the age of 65. This is no surprise, as it recently ranked No 1. in a study of the best cities for early retirement. The ranking was based on three criteria: tax friendliness, medical care, and social life. Retirees are here to relax and enjoy the finer things in life and the luxury of the city. You'll be sure to meet new friends later in your life in Naples. 
Comfortable Weather
​​​​​​​

Naples is located on the southwestern tip of Florida, right on the Gulf Coast, making for the perfect coastal climate. You'll enjoy 70 to 90-degree weather all year-round. Even during the winter months, the temperature rarely dips below the low 50s. The world is yours to explore every day in Naples since the weather always permits it! Spending the day in Naples is always magical, so the children and grandchildren will love to come and visit no matter the season!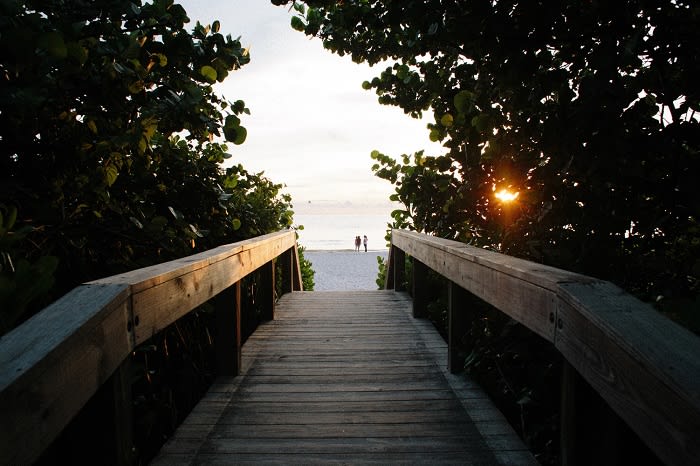 Gorgeous White Sand Beaches
​​​​​​​

Naples is where the Gulf of Mexico's warm waters meet soft white sand. The city is abundant with countless beaches for you to choose from. You can find them close to the city's downtown and in nature preserves, state parks, and county parks. Each one has something unique to offer. However, they all have one thing in common: they'll make you think you're in paradise. Naples beaches are some of the best in Florida! The gentle waves from the gulf are perfect for swimming, and the pristine sands will have you feeling as though you're constantly living in a travel brochure—and you practically are!

Retirees love spending their days walking along the coast and enjoying the Florida sunset with Naples' amazing architecture in the background. Who wouldn't?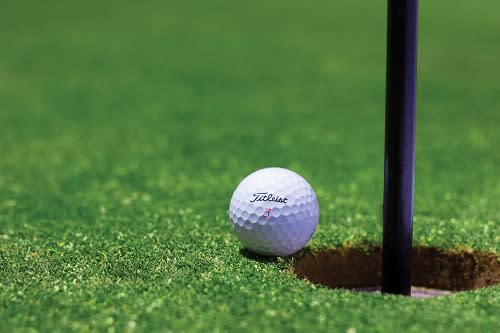 Golf, Golf, and More Golf
Naples has more than 80 championship golf courses where you can perfect your swing! It isn't called the Golf Capital of the World for no reason— it has the second-most golf holes per capita in America. Naples has acres and acres of beautiful terrain with stunning coastal views for your next game of golf. While some courses are private, there are an abundance of public courses such as Tiburon Golf Club, Naples Grande Golf Club, and TPC Treviso Bay. 
Dining Scene
​​​​​​​

Naples is known for its luxury restaurant scene. From upscale restaurants to charming diners, its dining scene is bursting with options! Of course, the staples in the city are centered around Italian cuisine and locally-caught seafood. However, that's not all Naples has to offer! You can find Persian eateries, French bistros, Japanese sushi houses, and the like without any trouble. Name a cuisine, and Naples probably has it and does it well. Locals love spending their time trying a new restaurant every night!

Campello's is perfect for an upscale date night. Campiello features a rustic contemporary Italian menu featuring savory meats cooked over open fire, pizzas from the wood-burning oven and modern interpretation of traditional Italian dishes. Bellini invites you to experience a sophisticated modern take on traditional dishes that are the very essence of Italian cuisine. Every selection is an inventive blend of fresh, seasonal ingredients, classic recipes, innovative preparation and inspired presentation. Chops City Grill is a "steak house's" steak house!  After 22 years newly remodeled and with a dynamic new menu and wine list, Chops is proud to present the best in "in house" dry aged Prime, American, certified Japanese and Australian wagyu steaks. At Sea Salt, experience Venetian-inspired ocean-centric cuisine in a warm, welcoming environment in historic downtown Naples, Florida.

Naples is also known for its sophisticated and charming downtown! The architecture is inspired by the city's namesake Naples, Italy, and you will quickly see the resemblance. You will find most of the activities and attractions around Fifth Avenue and "Old Naples" (an area located on Third Street South).

Fifth Avenue started as a small, rising fashion district in the 1920s and grew as the town became a popular winter travel destination. The strip was revitalized in the 1990s by dining, shopping, and entertainment developments. This growth plan was designed to make Fifth Avenue the bustling heart of Naples once again. You can clearly see the fruits of this labor today! The main street is dotted with boutiques, gourmet restaurants, antique stores, cafes, showrooms, and more. Live street performances are a mainstay attraction of Fifth Ave, and the main street hosts several festivals throughout the year! Sip and nibble your way through The Grape Escape Wine & Food Festival in November, and invite the grandkids out for the Halloween Spooktacular and Christmas walk and tree-lighting.

Just a short walk over, Third Street South is home to what locals call "Old Naples." This is where you will find the best boutiques, classic 1930s buildings, and elegant landscaping for your more polished shopping adventures. This is where Naples retirees can patron high-end shops for fashion, specialty jewelry, home decor, and more. Old Naples is also home to the town's weekly farmers' market. Shoppers can fill their baskets with fresh seafood and locally grown produce for their evening's dinner.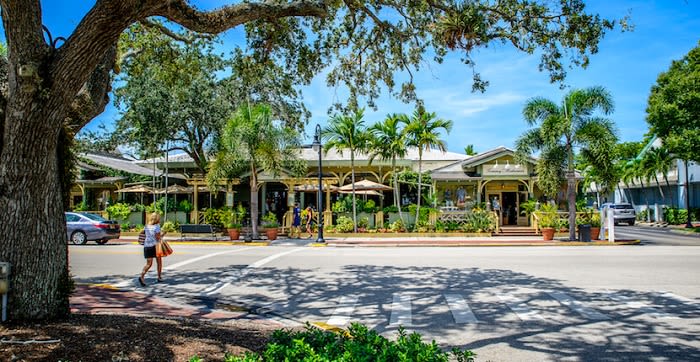 (Credit: Must Do Visitor Guides)
Arts & Culture
​​​​​​​

Retirement is the time to enjoy the finer things in life, and Naples has you covered for your cultural exploration. Spend your days admiring paintings inspired by southern charm and your evenings listening to soul-moving symphonies.

The Naples Museum of Art describes itself as "a reflection of the unique spirit and generosity of Southwest Florida." Also referred to as the Baker Museum, it takes inspiration from the surrounding community and gives back to modern and contemporary art. The Naples Museum is nationally renowned and was featured in The New York Times and The Wall Street Journal. Their permanent collections are complemented by several traveling exhibitions year-round, featuring world-class paintings, sculptures, drawings, and other modes of visual art. The Baker Museum also offers educational programs and opportunities to enrich the lives of the Southwest Florida community.

The Naples Philharmonic is nationally recognized as one of America's best young orchestras. The orchestra was just founded in 1982 and played four concerts in its debut season. Since then, the ensemble has grown exponentially, now performing 140 orchestra and chamber concerts a year and ballet, opera, and special event concerts. You can hear the 100-voice chorus perform both pop and classical programs, including their popular Holiday Pops program in the winter!
Less Taxing
​​​​​​​

Naples isn't just for beach lovers—it's also for the financially savvy! Who wants to spend their golden years worrying about their finances? Retirees have earned a relaxing and rewarding lifestyle, and the city of Naples recognizes that. Florida has no state income tax, which means you will not be taxed on your Social Security benefits, pensions, IRAs, 401(k)s, and other forms of retirement income. You also won't have any Estate taxes or Inheritance taxes. Retirees in Naples also benefit from the Homestead Exemption, which can reduce the taxable value of a home by up to $50,000. Anyone who legally owns property in Florida and resides within the state is eligible for this exemption. 
Active Lifestyle
​​​​​​​

Staying active is an important component of maintaining a healthy lifestyle. Lucky for you, there are a plethora of ways to keep active in Naples! Naples has plenty of outdoor activities for retirees to live an energized and active lifestyle. The city is blanketed in terrain that ranges from serene beaches, wetlands, and tropical forests. Each of these locales offers ways to stay active in style: boating, paddleboarding, hiking, sailing, and more. If you want to try your hand at surfing, head over to Surf Naples. This Naples surf shop has classes for all skill levels, from beginner to advanced levels. If you want to explore the water another way, check out Naples Kayak Company. This popular shop, established in 2004, allows you to rent kayaks and paddleboards and take professional lessons.
Close Access to Nature
​​​​​​​

The local nature reserves and state parks will provide endless opportunities for a healthy lifestyle. Delnor-Wiggins Pass State Park is unique in that it is separated from the commercial developments that line other local beaches. Anglers love it since it's a prime spot to catch fish being flushed out from the Cocohatchee River. This popular park is also known for its picturesque nature trail that leads you to an observation tower.

Beyond the pristine beaches, Naples is also home to a southern nature staple: wetlands. Audubon Corkscrew Swamp Sanctuary boasts an ancient cypress forest and a portion of the Great Florida Birding Trail. The 2.5-mile boardwalk takes you through the flourishing wetlands, across wet prairies, and around a marsh! You can also observe various Southern Florida wildlife, such as alligators, American wood storks, and red-bellied turtles.

If you're looking to explore Naples luxury real estate, contact Philip Collins today. As one of the top real estate agents in Naples, Philip is an expert when it comes to finding your dream home. His expertise and knowledge of the area will guide you through the homebuying process.

(Header Image Credit: Florida Trippers)